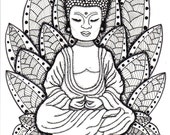 Which song is most improved when all occurrences of "I," "me," "my," etc. are replaced with "Greg"?
Well, the obvious answer would be George Harrison's 'I, me, mine'. Let's go deeper, than that. This question reminded me of a great song that, to me, truly broke new ground. The words 'I love you' have been used in a million incarnations, trite or otherwise. It's fucked out, and has been for about 200 years. Yet, the Avett Brothers truly blew my mind with 'I, and Love, and You'. These guys are great, and I genuinely think they were able to breathe new life into that cliché.
Plus, since I am apparently a commercial for the Avett Brothers, dig this song. Love it so much I am not going to link it. Oh no, I am going to embed that mother!

What would the new lyrics be if a song replaced the word "Love" with "Stuff"?
All you Need is Stuff! It would be a HUGE hit. It combines the message of John Lennon and George Carlin.
Btw, check out that video clip. It is historically significant, in that it may be the first video ever. See, by the time this was out, the band had LONG since stopped touring. BUT… like anyone, they still had to whore themselves out to sell the new album. This was their compromise. This video feed was sent all over the world. It looks like a performance, but listening (and knowing how these things work) I can tell you this wasn't a live performance. No surprise, because logistically there is a LOT going on in this song, and it would be too much to try and pull off. Most shit you see on tv these days isn't live. The superbowl half time show certainly isn't, and most of those morning show appearances are not, either.
A year from the past is declared the perfect year for music. What year is that?
A single for 1974, just because that is when Blood on the Tracks came out. On the whole, though, it would have to be 1977. Here are some albums that came out – Muddy Waters – Hard Again, Pink Floyd –Animals, Jimmy Buffet – changes in latitudes, Changes in attitude, Fleetwood Mac – Rumours, the Clash – the Clash, Ted Nugent – Cat Scratch Fever, Grateful Dead – Terrapin Station, Steely Dan – Aja, Eric Clapton – Slowhand,
BUT, this site makes a compelling argument for 1969.
What song title gives good life advice?
Stuck inside of Mobile with the Memphis Blues Again. Not just is that pointless… and super Dylany… it contains the best and silliest lyric ever – "the ladies treat me kindly, and furnish me with tape". What the fuck is that?
What is your favorite genre's deep track song that most haven't heard?
Oh man, I was just thinking about this TONIGHT, believe it or not. But that is true. I wanna do this, but on a deeper level – maybe from my favorite band, or my favorite albums.
SO many places to go with this, but I can't take just one
Smashing Pumpkins – Gish > Snail
Guns and Roses – Appetite > Rocket Queen
Guns and Roses – Lies > You're Crazy
Pearl Jam – Vs > Leash
Led Zeppelin – Physical Graffiti > Ten Years Gone
Metallica – Master of Puppets > Damage Inc
Ozzy – Diary of a Madman > Tonight
Smashing Pumpkins – Siamese Dream > Mayonnaise