From your playlist of choice (iTunes, Spotify, personal collection, or whatever) what are the first five songs that come up on shuffle.  Why is it  on your list?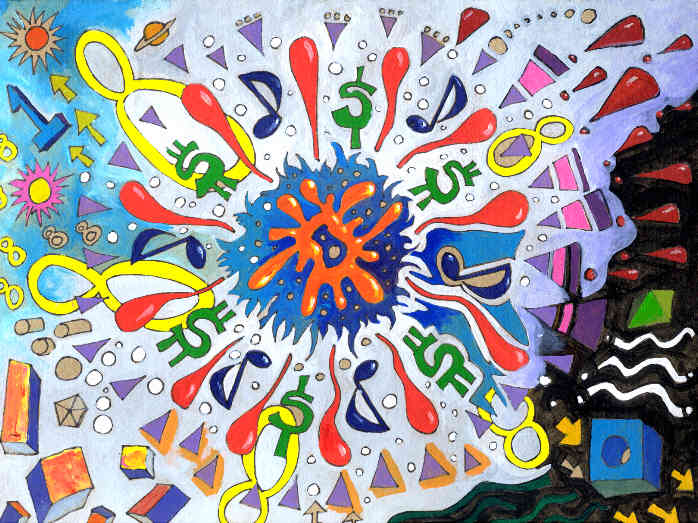 Ok.  I see.  It appears my editor has a bit of the ole' writers block.  Music is my passion, though… so no problem.  He did mention I could call the playlist.  I use Spotify these days, and I have about 12 playlists.  I think this one will be the most fun, though.  I call it '1 hit wander'.   These are all just REALLY songs.  Some of these bands are not 1 hit wonders, though.  But they do have this common:  I would never buy the whole album.  A perfect example of this is 'Come on Eileen' by Dexys.  It is just a PERFECT song.  But I wouldn't bother to own the album if you gave it to me free.   That being said, here are the first 5 songs that come up when I hit shuffle on this playlist.
This list is LONG, and certainly not genre specific.  I am not black, but I do identify as Rachel Dolezal.  Here goes
You Got me – the Roots. Oh man, that hook from Eryka Badu is just heaven.  Oh, and the video is super cool, too.  Some random Roots trivia?  They are the houseband on the Tonight Show.   And, she has a baby with Andre 3000.  You remember 'Hey YA'?  It's that guy.   Btw, he made a VERY good Hendrix biopic, which quickly disappeared.  Look at these stills, he killed it.  Let's just take a quick break and appreciate  out this video, it's powerful.
I saw these guys live, and had NO idea who they were.  They were like the opener to the opener to the opener.  I was blown away.  Normally, of course, I would embed the original song right here.  That changes today, bubba!  Enjoy this live in studio recording.
They have another song that I dig as well, but its' no where near this good.  It's called (I think) 'How we Operate'.  Spoiler alert > it involves tweezers, and a noisy glowing nose to indicate malpractice
 Our House – Madness. Such a cool and fun song, and I think it has aged very well.  Note, I saw this guys live.  Not just eventually, but I when they were supporting this song.  It was their first US tour.   Man what a show that was.  It was the Police headlining on their farewell tour (1981-ish).   The openers were Madness and Thompson twins.  Even better?  It was my very first concert! Heck, I was only 10 or so.  I remember being puzzled why lighters were out for the ballads.  I dare say that night changed everything.  You know how I feel about music.  That Synchronicity album is just perfection.  Its' like you could almost rename it 'Police's Greatest hits.  I still remember the ticket price, too.  It was $12.50
One of the biggest things that really grabbed me and set me on a lifelong quest and love for music (I am 47 now.  It was how much fun they were having on stage.  Also interesting to note that at that time the band HATED each other at that time.  They had already fallen apart.  I am not going to point fingers, because I have none left to point.  They are all pointing at Sting.   Wait… weren't we talking about Madness?
Pepper  Great song, and great band!  I am almost embarrassed to admit I have seen Gibby and co about 10 different times.  Perhaps you think of the Butthole Surfers as just some doped up idiot savants from backwater Texas somewhere.   Sure, they are that.  But their guitarist produced one of the greatest rock records of all time.  Paul Leary is the one who gave us Sublime's self titled masterpiece right before Bradley died.
 Change – Blind Melon.  Here is the cruel irony of this song.  Its about, very speficicslkly, about a cocaine overdose.  We know now, he did a lot of drugs.  Nearly all of them.  One day, he wakes in a usual stupor and decided to drop it all.  The fabled 'rock bottom', or whatever.  Most likely, though, it was probably court required.  It may be the most beautiful and sad and honest and thoughtful song every written about a cocaine overdose.  He takes one one of those fabled 'rock bottom moments' and turned it into such perfect poetry.
When you feel your life ain't worth living
You've got to stand up
And take a look around and you look way up to the sky
Yeah, and when your deepest thoughts are broken
Keep on dreaming boy, 'cause when you stop dreamin' it's time to die
And then a few years later, he died of a cocaine overdose.
the 27 club claims yet another…