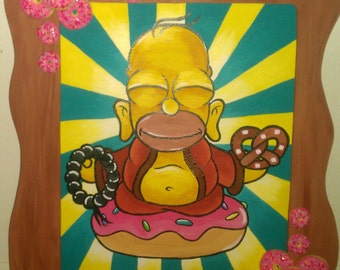 What movie made you laugh the hardest?
Gosh, not sure. Obviously, I prefer a high degree of absurdity. Funny is good, but I want a big kicker of weird and inappropriate thrown in.  Life is absurd and surreal and wonderful and perfect… so my comedy should be, too.  Can I generalize? Spinal Tap, Princess Bride, and a Fish Called Wanda. LOVE them all. Know them all verbatim. Let's talk about something bigger and greater in that mix, Spinal Tap. I want you know how insanely and impossibly talented those guys were. The guys in Spinal Tap improved (that is meant to say improved as in 'improvisation', not 'improvement') the ENTIRE movie. Every single minute. Like 'Curb Your Enthusiasm', they get a broadsheet saying 'Nigel enters. Is angry about catering' and then the actors just riff.  the three actors all did ALL the press for the movie in character, and only in character.
PLUS – those three wrote those songs. And performed in them. The ringleader for all of those movies was Chris Guest. Also, these guys wrote 'a Mighty Wind'. Also improved the entire movie. Listen to this song, it is not at LEAST as good as the stuff it parodies? I am a musicologist… and I can tell you the answer is yes. These guys are amazing. You know Michael McKean for his other many talented rolls. Remember your childhood? He was Lenny, of Lenny & Squiggy from Laverne and Shirley. Now? Now he is a lead in 'Better Call Saul'. At the end of the day, though, when he sits down with St Peter and God and they ask for his credentials… he drops this bomb; I was in the Brady Bunch.
The talent is sickening. Spinal Tap was so successful they actually released another album, and then toured. I saw them just a couple years ago, on this tour. THEN… these three did a brilliant fake folk album. They also wrote all those songs, and improved the whole movie. So, you know Michael McKean. What about Harry Shearer (Derek Smalls)? Well, you are familiar with Monty Burns and Waylon Smithers, right? What about Ned Flanders, Otto, Smithers, Rev Lovejoy, Kent Brockman. ALL of them are the bass player from Spinal Tap. Watch this; it's him on Conan. Not just banging out all the characters, but also improving an entire scene with all these characters. Bonus side note: Conan was a writer on the Simpsons.

Shearer has a great podcast called Le Show. Aside from being a great entertainer, he has also done some thoughtful stuff with New Orleans post Katrina. This includes a great documentary critical of the Fed regarding Hurricane Katrina.
Sorry, back to the question.  The hardest I remember laughing recently was this bit on the local comedy radio station.  Wife and I were in tears, and seriously we were disabled.  It was Patton Oswalt doing a bit on John Varvatos clothes.  I can't find the clip, but I will.
 Who is your favorite cameo in a movie?
You can never go wrong with a Tom Waits acting role. It will always be really weird… and great. Here, watch this. Seriously, whatever you are doing, stop and watch. MUST stay until the end, it's only like 2 minutes long.

What is your favorite black and white movie?
Easy. Harvey. It is Jimmy Stewart in a great tender movie about his belived 7 foot rabbit best friend. It's really great. I have a copy and will loan it to you.
 What movie left you asking wtf?
Besides Harvey? Harold and Maude. Just a really great and very strange movie. Super quotable, and a soundtrack done entirely by Cat Stevens.  The story is about a teenage boy given to fake suicides in a wonderfully dramatic way, and he hangs out at funerals… just random stranger funerals.  It's where he meet an 80 year old Ruth Gordon, who also hangs out at funerals.  They meet via her penchant for stealing cars, and fall in love.  That isn't even the weird shit, either.  Yet, it is a tender and thoughtful and funny tale.
 What's the most rewatchable movie?
All of the above. Ultimately, though, it would be Big Fish. I just bought another copy last week. Turns out I didn't own a copy in BluRay. It isn't just super duper great storytelling, it may be the most visually beautiful and perfect movie.