*** update Jan 2019 – Kermit's painting added below
It recently occurred to me that a lot of who I am, I owe to Kermit.  Kermit is a childhood friend, going back a million years.  He is an odd and wonderful man, and he helped me to be the same.  I remember going back to early high school, or maybe middle school.  I was an undeveloped fetus, culturally.  He was a brilliant subversive, and I think he turned me into one, too.  I watched the shows everyone watched.  There was no choice, with 3 channels.  I listened to what everyone listened to… again… you had 3 channels for rock, at best.
Odds are, I was lamenting how much I hated reading.  They gave us the most droll and sanitized shit.  Reading what they fed us was punishment.  Kermit turned me on to everything.  What do I know about comic books?  Still nothing, except barely hetero dudes in tights and sheets.  Kermit found this, and gave it to me.  I still have it in my collection.  It is the story of Gregory, a young boy locked up in an institution and watching his mind go wild.  This was more than a comic book… this was cultural subversion… and I was in!
then, he turned me on to authors.  At this time, I hated reading more than math.  I can not emphasize enough what shitty and boring books they feed kids.  You want me to read Wuthering heights?  Ok, that is like 200 pages of repressed love and emotion in Victorian England?  How the fuck is a 13 year old boy going to connect with that?  All the books were 'Newbery award winners'.   He turned me on to Hunter Thompson and Henry Miller.  He gave me a copy of 'Tropic of Cancer' and it rocked my world.  These were dirty American expats living in France.  They did dick all all day long except sit around drunk and talk about how great they were.  They mooched everything they had, including the women, and just lived as they please.  This book was full of very graphic sex scenes.  It was full of people having fun, and adventures.  Think of it like this – Henry Miller is the x rated version of Ernest Hemingway.
take a look at Henry Miller.  This guy has seen some shit.  Scratch that… this guy has caused some shit!
That book opened the world to me.  There are books about sex?  There are people doing noting all day long but getting drunk in cafes and celebrating their own genius?  How do I get that job?  Of course, the book was banned here… which made it all the more sexy.  Most importantly, the writing was GREAT.  Just beautiful and powerful and visual.  I felt I was there.  These guys defined 'fake it until you make it'.  Henry Miller basically willed his persona into existence through sheer force of will.  I am reminded of Salvador Dali and Hunter Thompson here… same thing.
Then, he turned me on to 'Fear and Loathing in Las Vegas', my second favorite book of all time.  I don't need to tell you my love and obsession with Hunter, I think you know.  Then it struck me… what these guys write about is what every young black person in America is in jail for.  Raping, drugging, and general malaise.  These were NOT good people, but they were GREAT writers.  What is the difference?  Well, they wrote about it.  Oh, and they were white.  That helps.
And then he turned me on the Beatles.  I knew the poppy happy radio stuff, which I still love.  But he turned me on the White Album.  He was like 'these guys will fuck you up,  they changed everything, man'.  And he was right.  He was the first person I knew to have a CD Walkman, and we'd hang out at break sharing headphones listening to this stuff.  Then, he got me deep into Zeppelin.  What do I mean by 'deep'?  It means listening to Zeppelin OTHER than Zepp 4.  He played for my Physical Graffiti.  It is a sweeping and galloping masterpiece of rock and roll.  There are not pithy 3 minute hits on that double disc.  No sir.  It is just 2 hours of Jimmy Page and Robert Plant following their muse.
He gave me a light.  Where the future used to look boring and corporate and soulless and inevitable… Kermit made it this wide open adventure. Shortly after this, I would spend a month in Mexico every summer.  I would just backpack around with no plan, often by myself.  I don't think I would have had the courage or confidence to do something like that were it not for Kermit.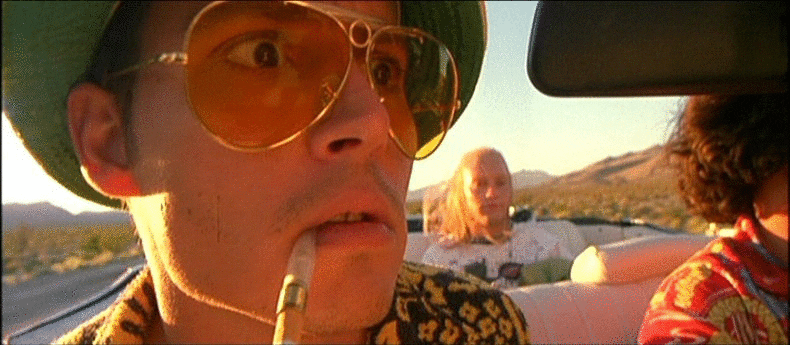 Kermit, I don't know where you are.  I don't even know if you are alive, but I love you and I miss you and I thank you!
Because of Kermit, I went from hating reading to getting a literature degree.  And… you will not find 1 goddamn Newbery award winner in my stacks.
Did I mention this painting he gave to me?  It is AMAZING.  It is an entirely original oil painting he must have given me 30 years ago.  Behold.  Better yet, come over and see it in person.  It is stunning.
These photos don't do it justice.  Clearly I had a flash on.  I need to take a pic in the day, with no flash.