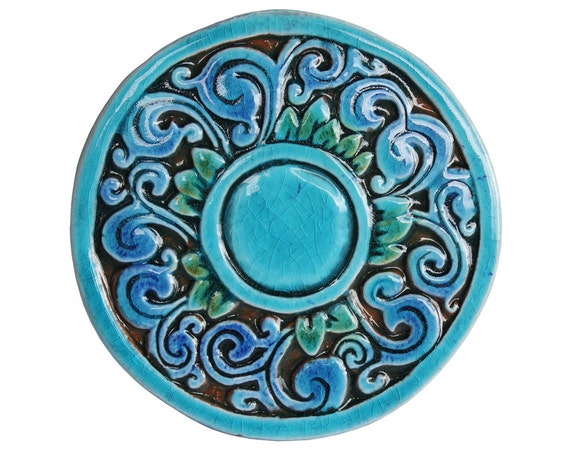 What do you feel like you're missing out on?
Friendships.  I miss my friends.  I miss all my Extel® crew***.  This is a function of two things… I am working a lot, and work odd hours.  The other thing, we moved out to the country.   Where once everything was 20 minutes away, it is now an hour away.  I love my life, and I love living out in 'the sticks', but it has taken a toll on friendships.  These days, we just hang out with our neighbors.  That being said, I fucking love our neighbors.  The people who live around us are such a cool community and we have all gotten really close.
What are some interesting life hacks for saving money?
When you have amazon prime, and free 2 day shipping, and a credit card already stored in the system… stay AWAY from amazon.com – nothing good comes from that level of convenience.  Almost anything you want, push a button, it will be here tomorrow.  No Bueno.
Here is another one – Spotify.  I used to buy CDs.  Sometimes, I might only listen to it once.  I don't need to do that anymore.  With spotify, every album is right there.  I know I am late to the party, I just got it very recently… but I wish I bought it 10 years ago.  Wait, how long has it been around?  I used to be bullish on Pandora, and it is still nice for variety, but it can't give you the music you want.  Seriously.  I have a Pearl Jam station… it plays everyone BUT Pearl Jam.  Apparently, due to licensing stuff, they can only play one song an hour from any one band.  Instead, they give you bands like Pearl Jam.  "you love Pearl Jam, so you will love Soundgarden.  Here is a TON of fucking Soundgarden, you fat fuck!"   the thing is… they are right, I do love Soundgarden.  Guess what, though, I don't want to hear Soundgarden… I have a fucking Soundgarden station (that only plays Pearl Jam, mind you.)  I don't want to hear bands LIKE Pearl Jam.  I want to hear Pearl Jam!
Phew… wow, that got a little ugly.  Guess I have been sitting on those feelings for about 5 years now.
What's the worst purchase you ever made?
Nothing comes to mind.  I had a couple big Ford diesel trucks that were pretty much constant electrical problems.  It's a shame, they were cool and fun trucks… but constant problems.  In fact… that reminds me of a great story that needs to be a commercial.  After 2 troublesome Fords, I bought a Toyota truck and everything was fine.  Back when I had the Fords (had 2 back to back) I was at the auto parts store every single weekend.  I knew the guys by name, and they knew me.  Once I got the Toyota, I never needed anything.  Seriously… everything just worked.  So, I went in one weekend after being gone for like a year.  They said "Mr Lang, where have you been?"  I said "Sorry guys, I got a Toyota."  They looked at each other and shrugged.   THAT should be a Toyota commercial.
***That was my real name up there.  Someone please edit that out.
You are the editor, idiot.  Just go delete it – ed
What's the best purchase you ever made?
Our little 5 acre piece of paradise.  We got horses and dogs and cats and fish and a view of the whole Rocky Mountain Range and a hot tub on the back porch to watch it all.   And… the coolest neighbors in the world!  Don't worry, I am not buttering them up.  Lets be honest, none of them read this.  I think they even get their weather from Rush Limbaugh.  I still love them, though.  In case you think it is a stereotype that people who live on dirt roads are all gun nuts… it is 100% true.  I don't know a single neighbor who has less than 10 guns.  Except Sally.  Go see Sally, she is a pottery genius, and my wonderful friend.  Here is her site, I built it for her.
What products/services are extremely overpriced but we pay for anyway?
Not me, but everyone else… tv.  The average cable bill is $120 a month after fees.  That is insane.  Here is what we have.  A $30 HD antenna from Costco.  Gets me all the local channels and then some for free.  In HD.  It's amazing… no thicker than a piece of paper.  And we have Netflix, at about $10 a month.  That means my tv bill in one year is what cable/satellite people pay per month.  Also, in the bedrooms where the antenna doesn't work (has to be line of site, and we live on top of a hill luckily) I bought Roku boxes.  That is a one time cost of about $50 each that gets every room Netflix and Hulu and Amazon.  Oh, we have amazon, too.  It's Amazon prime, for the free shipping… but has a good collection of free tv and movies.  We also have Hulu, but that doesn't count.  We are using Ashley's account.  I gave her my Netflix password and she gave us her Hulu.
Note to editor – please take Ashley's name out, or at least change it.
Why?  She doesn't read this.  Well… maybe she does.  I guess we are about to find out.  😊
*** Extel – see what I did there?  We all worked for Nextel, but they are out of business.  We are ex-Nextel employees.  We are 'Extel® '.  I need to patent that shit!